OUR ADOPTION & FOSTER PROCESSES
Adopting or fostering a pet can be a fulfilling experience for both the animal and the person.
By providing a loving home, the pet can have a better quality of life, and the person can enjoy the benefits of companionship.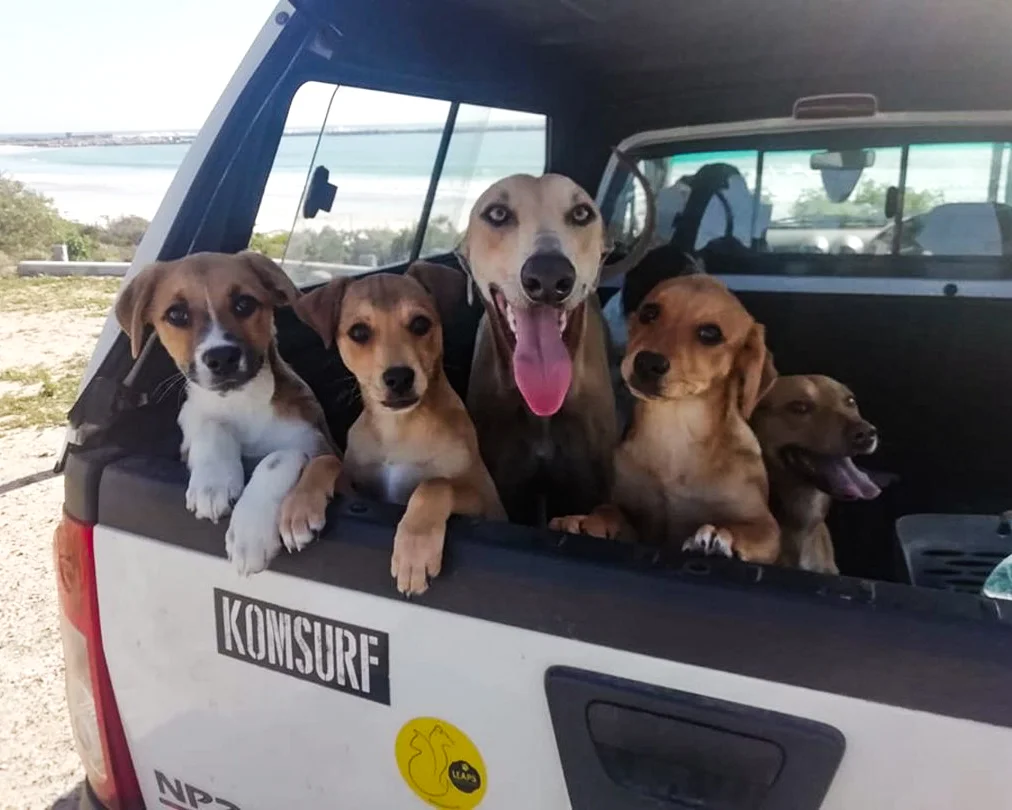 OUR MISSION
Our mission is to provide a better life for animals in need by ensuring they have a safe, healthy and loving home. We strive to support and empower pet owners, educate the community on responsible pet ownership and provide high-quality care and shelter to animals in need. Our ultimate goal is to create a world where every animal has a loving family that cherishes them and treats them with the care and respect they deserve.
HELPING THE PAW
ADOPTION PROCESS
LEAPS has many dogs, puppies, cats and kittens looking for loving forever homes.
Paying an adoption fee may be simple, however, we take adoption very seriously and would like all adopters to do the same. When we adopt out a dog, puppy, cat or kitten, we intend for it to be forever.
Unfortunately, some of the animals we have for adoption have been badly treated and experienced unfair treatment at the hands of humans. It is very important for us to know that we are making the right decision when we approve an adoption.
*The adoption fee includes vaccinations up to the date of adoption, and sterilisation.
OUR ADOPTION PROCESS IS VERY SIMPLE:
Complete an adoption form

Arrange a home visit by one of the LEAPS volunteers

Meet and greet the animal at his/her foster home

Pay the adoption fee* - R950 per animal

Collect your new family member from his/her foster home.​
'Not all of us can do great things.
But we can do small things with great love.'
Mother Teresa
HELPING THE PAW
FOSTER PROCESS
As a foster-based organization with no shelter, our mission relies on the kindness and generosity of animal-loving volunteers who are willing to open up their homes to provide temporary care for unwanted animals.
WANT TO MAKE THE WORLD A BETTER PLACE IN ONE EASY STEP?
Foster a LEAPS dog, puppy, cat, or kitten. We are always looking for foster homes for our animals to make sure we can remove them from unwanted situations as quickly as possible.
We will do our best to prepare you for your fostering journey. We are always available to answer your questions and to provide guidance and assistance.
LEAPS will cover all medical expenses for the animal you are fostering.
OUR FOSTER PROCESS IS VERY SIMPLE:
Complete an fostering form

Arrange a home visit by one of the LEAPS volunteers

Wait for your foster to arrive
Fostering is a challenging and rewarding experience. You are a temporary guardian, an angel, for a dog, puppy, cat or kitten in need of a safe, reliable, loving home who is waiting for a permanent home.
You are also an important part of the adoption process. After all, who knows the animal better than his/her foster? Fostering empowers you to tell us about the animal's personality, preferences and requirements. It helps us increase our chances of finding the right home for the animal.
Fostering is such an opportunity. When you foster, you provide a warm, loving temporary home (safe haven) for an animal in need. The animals are driven up to 288 km from the West Coast to Cape Town, to start their new journey.
It is a drive of hope, a promise of a new life. Let us drive them to you, apply to foster.
URGENT FOSTERS NEEDED
Here are some of our animals who urgently need fosters. Please consider helping one of these animals in need.
UNABLE TO ADOPT OR FOSTER BUT STILL WANT TO HELP?
Why not become a volunteer, donate or support?
We have opportunities for you to help as much as your schedule allows.